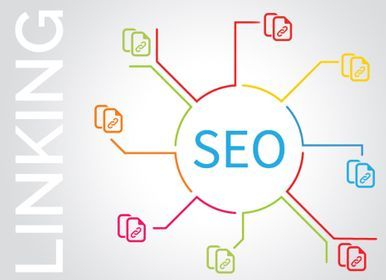 The Good and the Bad about BACKLINKS
We have all heard the word Backlinks, but what exactly does it mean and what does it do? They are basically links (in the form of a URL) that lead into your website. The Good News: A backlink is positioned on the web and anyone who clicks on the link will automatically be lead to your website. It will increase web page ranking and is very good for search engine optimization. The Bad News: Google punishes websites that abuse link placements on the web that are not on Relevant sites. It is extremely important to only place links organically, by asking permission from a relevant category website owner.

Backlinks help SEO as they will appear in many different web pages and when the web spiders crawl through the internet, they will capture these back links, and add more text content to your site. Quite often these backlinks can be amended to read something like "Plumber in London" and will more often than not appear in blue text and underlined. This shows the web browser that it is a clickable link.


By changing the text displayed to something like "Plumbers in London" or "hairdressers in Miami" you do not alter the URL, so the web user will still land on your page regardless. At the same time it will help SEO as the text has replaced a URL in the backlink.

Social media is a great place to create a backlink. In Facebook, for example, you can create business pages which interest other Facebook users and use links to drive fans to your website. In Facebook the links are particularly good as they will display a small image which often encourages users to click away. Getting more traffic to you website is the goal you should be trying to achieve and using social media is an ideal format for providing this.

The number of backlinks is one way of determining how popular and important that website or internet page is. Google will then use this level of importance to slot your position in its page ranking statistics. If we forget about SEO for just one moment, and concentrate on the socioeconomic characteristics of who is using the links to your site, and the demographics too, it could help to drive the right culture of people to your web page. This takes into consideration the gender, personal characteristics and semantic interest of that group of people.

Search engines, like Google, Yahoo Search and Ask Jeeves will often use the number of "relevant" backlinks that you have on similar industry websites, to determine just how important its level of popularity should be. It will also consider page rank within that calculation as well.